Biomend Aesthetics and Wellness
|
5935 South Zang Street, 220,
Littleton,
CO
80127
|
Wellness Center in Littleton, CO
At Biomend Aesthetics and Wellness, we focus on taking a comprehensive approach to helping you achieve your beauty goals. Our wellness center in Littleton, CO, employs staff with medical degrees so we can provide science-based aesthetic and wellness services. From skin tightening and injectables to hormone replacement therapy, laser hair removal, photo facials, and more, we'll help you find the best treatments for your needs. Contact us today to schedule your free consultation with one of our staff members!
Contact Us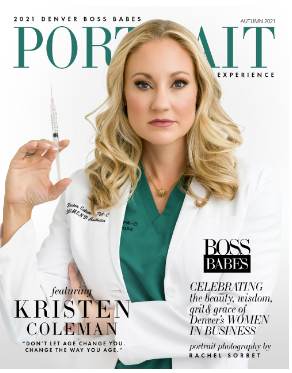 At Biomend, we offer an exclusive aesthetic and wellness experience unlike any other. As a luxury wellness center in Littleton, CO, we have a distinct philosophy on what a "med spa" can be.
Stay in Know and Share the Love
Follow us for all the latest promotions, parties and events, education and skincare tips, model calls, and more!
Reviews
Melissa Kowalski
This was my first time receiving any type of of service at Biomend. The location was convenient (close to 470), the facility was gorgeous and the staff was super friendly. Katelyn W. who performed my service was wonderful! She explained everything throughly and made sure I was comfortable throughout! I purchased a package, so I'll be back in a few weeks. Thank you!
Teresa M Anderson
This is my 3rd Hormone Replacement Treatment with Dr Coleman. Being 55 and recognizing new changes to my mind and body I began to seek options. Being a patron of Biomend I met with Dr Coleman. The blood tests and time he took and our intake appointment identified concerns and deficiencies my primary has missed or dismissed to "getting older". Not only do I feel better and have more energy I again feel that I have control over my body again. Thank you Dr Coleman for your care and concern. I look forward to what the fututre brings!
Nikki Chilimindris
Kristen and Katelyn are so wonderful to work with. They really take their time to find out your needs and/or problem spots and are very professional. My appointments are always on time and I just love sitting in the beautiful atrium. I highly recommend this practice for all of your aesthetic needs!
Schedule a Consultation
Fill out the contact form below to schedule your free consultation to chat about your aesthetic and wellness goals!
Contact Us
Thank you for contacting Biomend Aesthetics and Wellness. Someone will be in touch with you as soon as possible.
There was an error submitting the form. Please try again.
Copyright ©
2023
Biomend Aesthetics and Wellness, All rights reserved.